Rosh Hashanah Vacation
To open the New Hebrew year in a vacation in the leisure city of Israel – Eilat – is the perfect way to start the year with the right foot. In Rosh Hashanah Eilat is wearing its holiday clothes and enables the vacationers to enjoy an abundance of activities that are related to the holiday, and also those which are open all year long and change their shape during the holiday with special activities. A vacation in Eilat in Rosh Hashanah is ideal also in terms of weather, a moment after summer and a moment before winter – perfect for any activity you will choose to do, or not do…

Order now via the website and get a minimum 9% discount on all the website's offers!
Astral Hotels Eilat
מבצע לילה שני 50% אתר והזמנות
Astral Palma
Available between
10.09.2023 - 28.09.2023
For reservation minimum 2 nights

, All Week
מבצע לילה שני 50% אתר והזמנות
from
₪ 899
854
per couple per night ,
Price includes Bed & Breakfast
Book now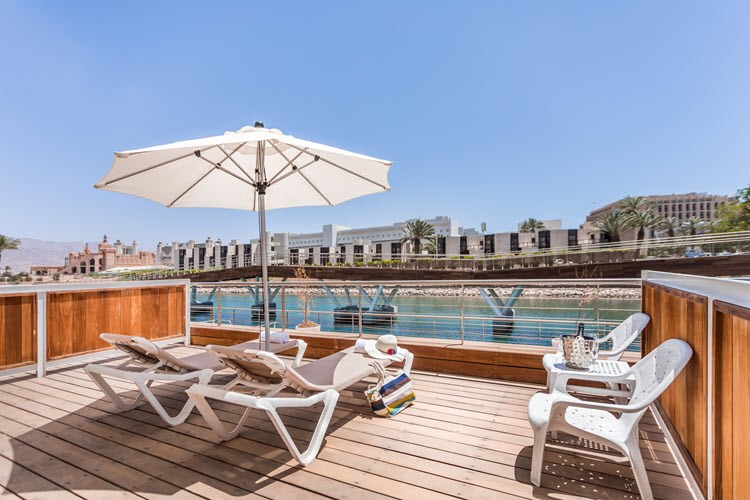 Celebrate Rosh Hashanah in Eilat
A vacation in Eilat in Rosh Hashanah is perfect for couples that wish to celebrate together the beginning of the Hebrew New Year and also for families who take advantage of the vacation from school and kindergarten to go with the family on vacation, a moment before the school year opens. In Rosh Hashanah the Israeli vacationer enjoys the atmosphere of the holiday with a warm summer sun and lots of fun in the hotels and surrounding businesses. Those who look for deal in Rosh Hashanah can find it in Astral's website that offers special deals with attractive prices for an Eilat vacation.